Upcoming Performances of Vijay's compositions
No shows booked at the moment.
Past Performances of Vijay's compositions
RADHE RADHE: Rites of Holi
TUESDAY, APRIL 10, 2018 AT 7:30 PM 
John L. Tishman Auditorium, University Center
63 Fifth Avenue, Room U100, New York, NY 10003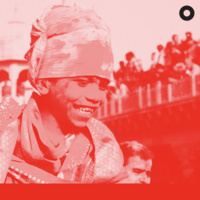 Cory Smythe and Present Music Ensemble
Thursday 22 February 2018
Jazz Gallery Center for the Arts, Milwaukee, WI, US
Line-up: Cory Smythe, Present Music Ensemble, Aleksandra Vrebalov, Sahba Aminikia, Mary Kouyoumdjian
Doors open: 18:30
Tour name: Give Chance a Piece
Audience members will frame their experience of Present Music's chamber concert by choosing from one of four intimate concert spaces. From within the intimate and eclectic art space of the Jazz Gallery, the exquisite art collection of a private home, or the gracious warmth of the Woman's Club, the concert experience will be inspired by "Give Chance a Piece", changeable music that is altered by a roll of the dice. Experience a private and cozy atmosphere with the Present Music Ensemble.
Repertoire
Dig the Say by Vijay Iyer
Shab o Meh (Night and Fog) by Sahba Aminikia
My Desert, My Rose by Aleksandra Vrebalov
A Boy and a Makeshift Toy by Mary Kouyoumdjian
Elegy by Sahba Aminkia
**********************************
Orpheus Chamber Orchestra with André Watts
Carnegie Hall, New York, NY, US
Thursday, October 26, 2017
8 PM
Carnegie Hall
57th Street & 7th Avenue
10019
New York, NY, US
(212) 632-0540
carnegiehall.org
16 upcoming concerts
Additional details
Doors open: 19:00
Tour name:
Premiere performance of Vijay Iyer's composition for the Orpheus Chamber Orchestra
In a program exploring the creativity of self-made pianists, Beethoven's First Symphony and a new work from the Indian-American jazz pianist Vijay Iyer offer contrasting views on the development of pianist to composer. After over a decade Orpheus reunites with noted pianist André Watts for a performance of Mozart.
Performers:
– Orpheus Chamber Orchestra
– André Watts, Piano
Program:
*VIJAY IYER – Asunder (NY Premiere)
*MOZART – Piano Concerto No. 9 in E-flat Major, K. 271, "Jeunehomme"
*BEETHOVEN 0 Symphony No. 1
songkick.com/concerts/29748724-vijay-iyer-at-carnegie-hall
Oct 12 – Lied Center, Lincoln, Nebraska
Oct 14 – Norton Center for the Arts, Danville, Kentucky
Oct 15 – Loeb Playhouse, West Lafayette, Indiana
Oct. 22 – NJPAC, Newark, NJ